Overview
Welcome to eventrac, let's get you set up and ready to start listing your events, it won't take long to create your account, just follow the guide below.
Step 1: Visit our Event Organsiers page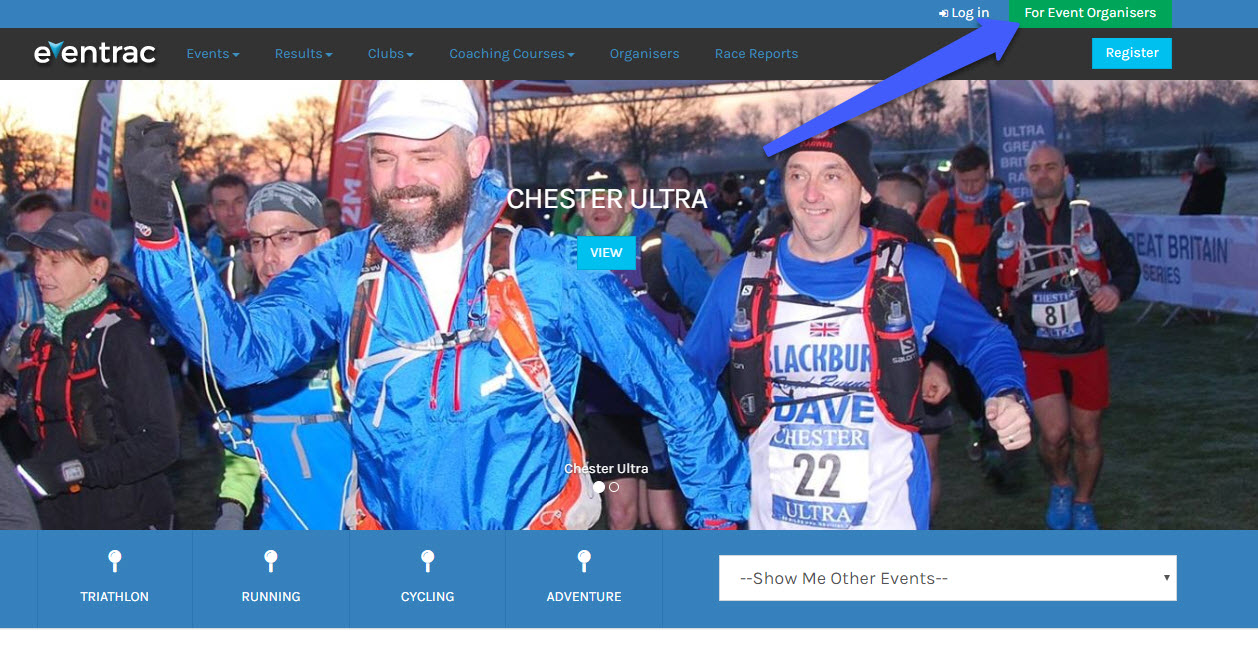 Step 2: Choose 'Add My Event'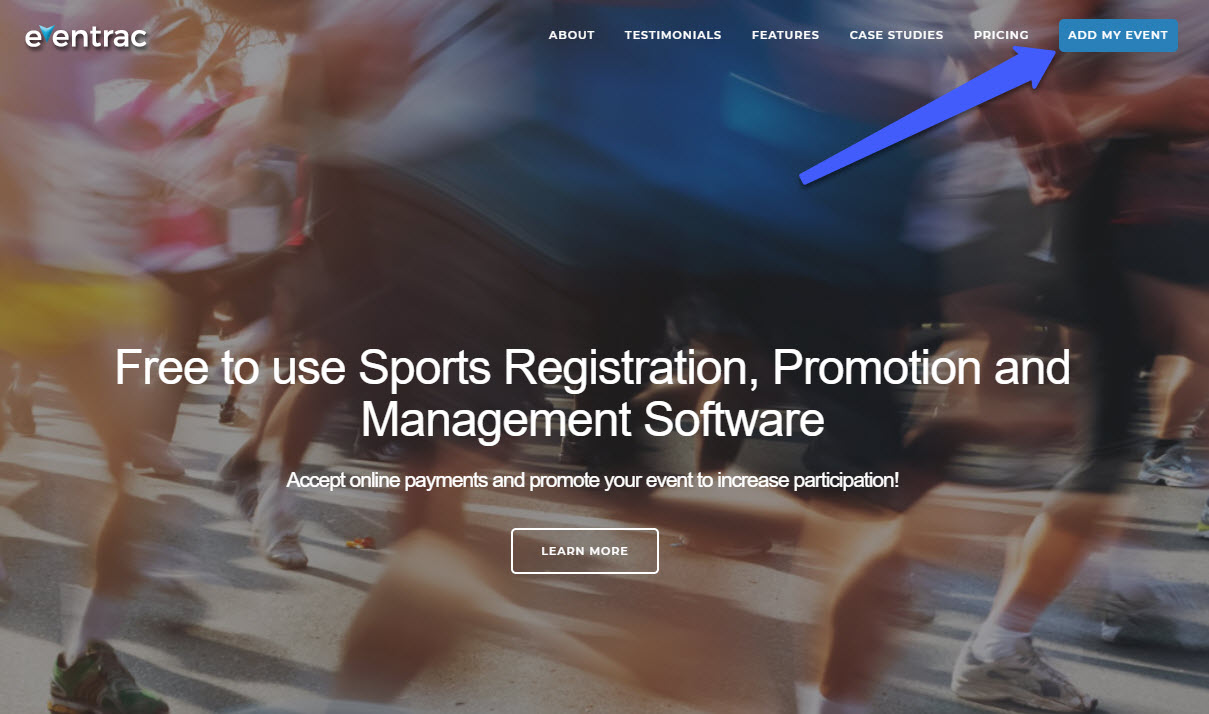 Step 3: Add in your Details
You will need to fill out some basic details such as your name, email address, password and then you will need to agree to our Terms & Conditions before registering.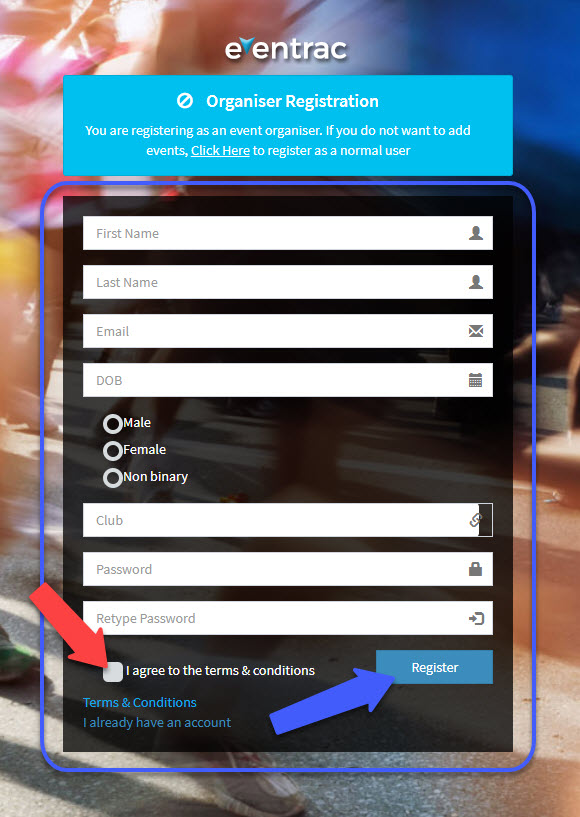 Step 4: Verify your Email Address
We will send you an account confirmation email, please make sure you check any spam or junk folders if you don't think you have received this. Just verify your email address and then you can return to the login screen and proceed.

Step 5: Login to your New Account
You can login here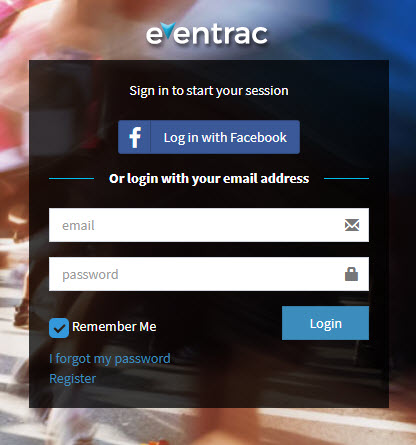 Step 6: Create your Organisation
Add in all the key information about your company such as the name, a brief description, contact details and then just hit 'Submit'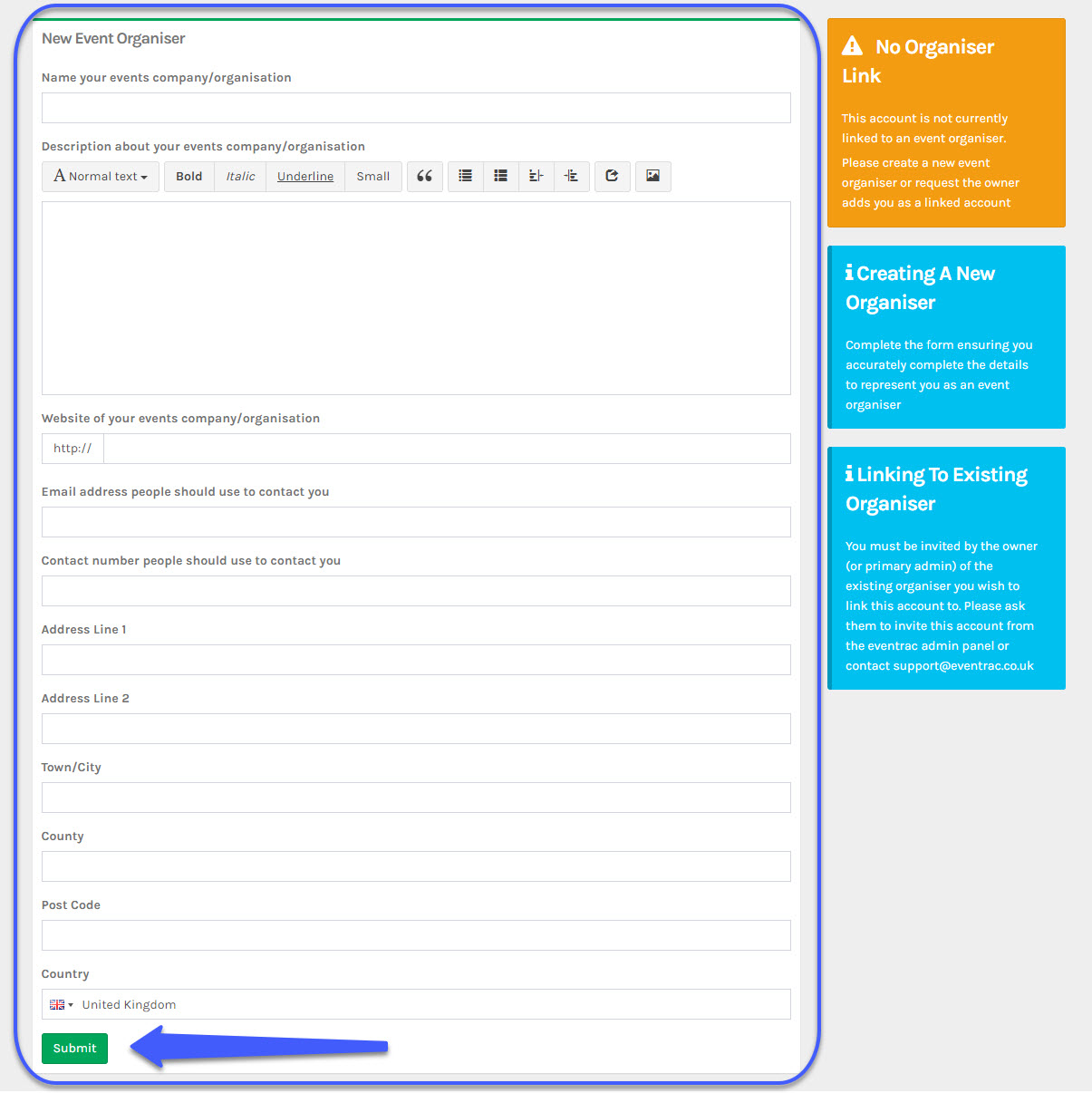 Welcome to eventrac!
You are now able to start adding and listing your events freely, for any help please contact aaron@eventrac.co.uk