Overview
Sometimes you may get a particpant that wants to move their place in one of your events to another event you organise. It is up to your discretion to allow this however if you do need this as an option we have made it very simple to move entrants from one race to another.
Step 1: Choose the Event your Particpant is in
Go to your main dashboard and click 'Manage' on the event your entrant that wants to transfer races is in.

Step 2: Go to your Up Coming Races in that Event
Just click on 'Future Races'

Step 3: Choose the Race they are in
Click 'Manage' on the race your participant is in.
Step 4: Click 'Entrants'

Step 5: Find your Particpant on the Entry List
You can use the search bar which is to the left of the page or scroll down and find the entrant that wants to transfer, click 'Manage Entry' when you have found them.
Step 6: Transfer the Entry
Once you are viewing the entrant, just click 'Transfer Entry' on the right hand side.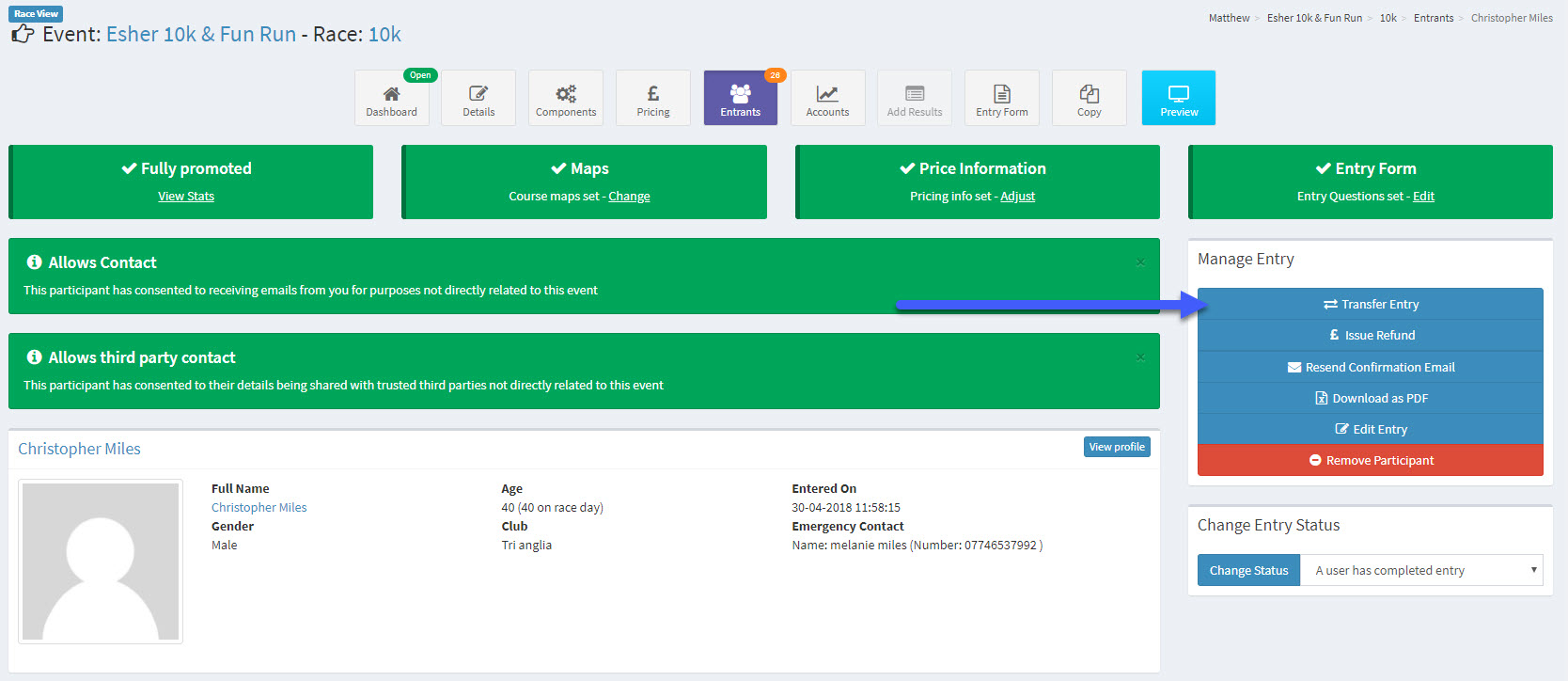 Step 7: Choose the Race to Transfer them to
Here you will see a list of your races, you can now click on the one you wish to move them to.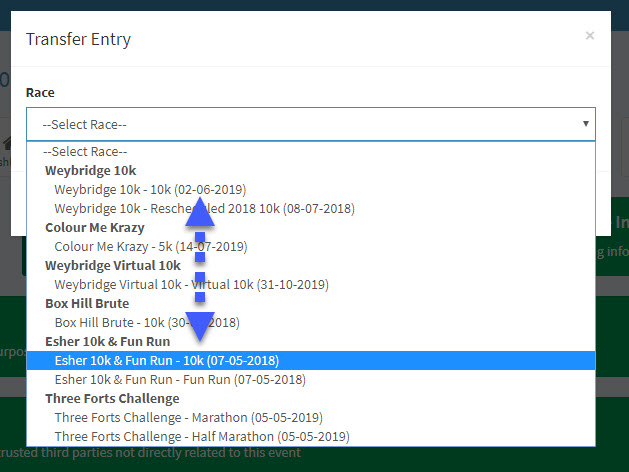 Step 8: Confirm your selection
Just click 'Transfer Entry' once you are happy and the participant will now be viewable in the entry list on the race you have moved them to.