Overview
Race Reviews are a great way to show potential new entrants what to expect at one of your events. After your race, eventrac will contact your participants to ask for a review and it is up to you, the Race Organiser, whether you approve these or not. Reviews are attached to your events not your individual races so the combined rating of all the reviews on the races that sit under your event will be counted. It is quick & simple to approve the reviews that you want to show on your listing page and it is worthwhile doing so to attract new entrants.
Step 1: Click on the Event you want to Approve the Reviews on

Step 2: Click 'Reviews'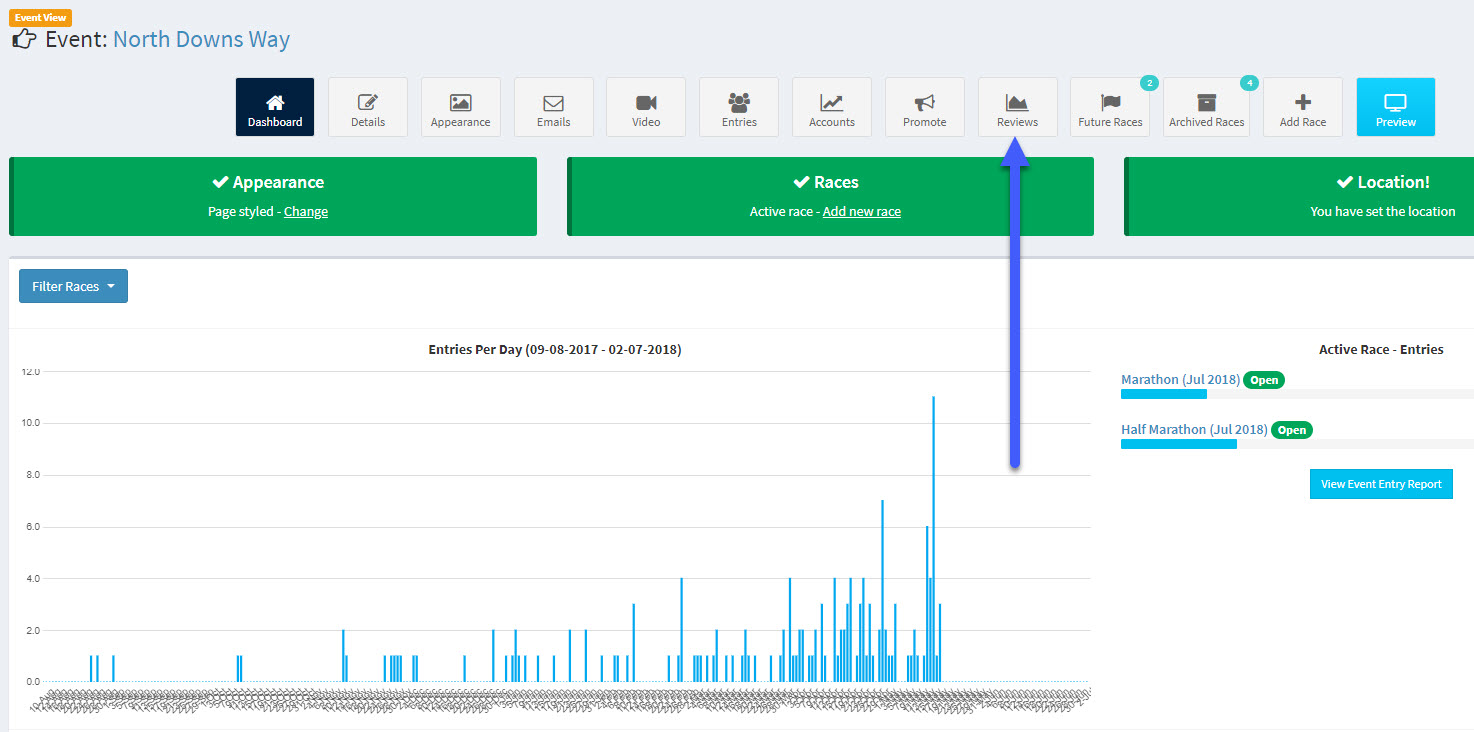 Step 3: Scroll down your list of Reviews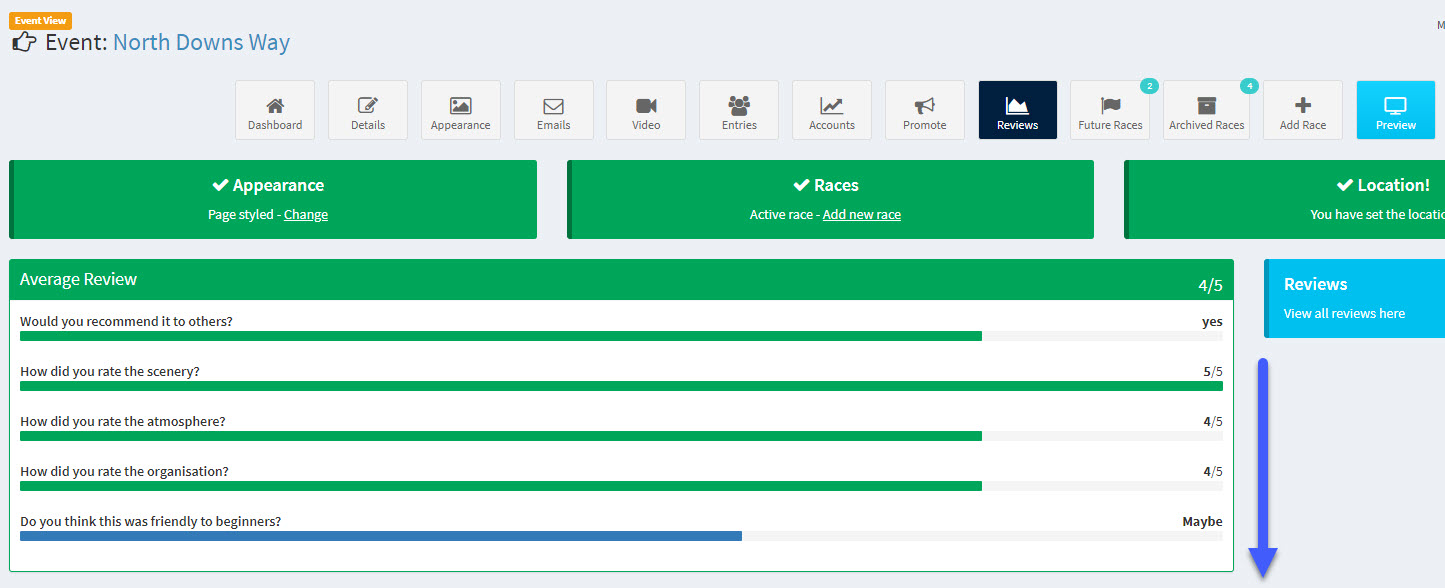 Step 4: Approve your chosen Reviews
Take the time to read the feedback and check the ratings, you will want to approve positive as well as constructive reviews so that people can see that you organise a genuine event and take on board any helpful feedback.

Step 5: View the Review on your Listing
Under the reviews tab on your event page you will be able to see the review or reviews you have now approved.