PLEASE NOTE.....Our RACEBOAT IS FULL with a Waiting List.
THIS ENTRY IS FOR THE RACE AND YOU MUST ARRANGE YOUR OWN TRANSPORT TO AND FROM THE ISLAND. this can be a ferry on scheduled sailings, a chartered boat or helicopter. We heard rumours of someone kayaking over and back next year!
The Landmark Trust that manages Lundy Island has 23 very individual self-catering properties available for short breaks and weekly holiday lets. In addition, there are 30 camping pitches available.
LUNDY ISLAND STAFF are provided with a free entry and should email admin@puretrail.uk to arrange this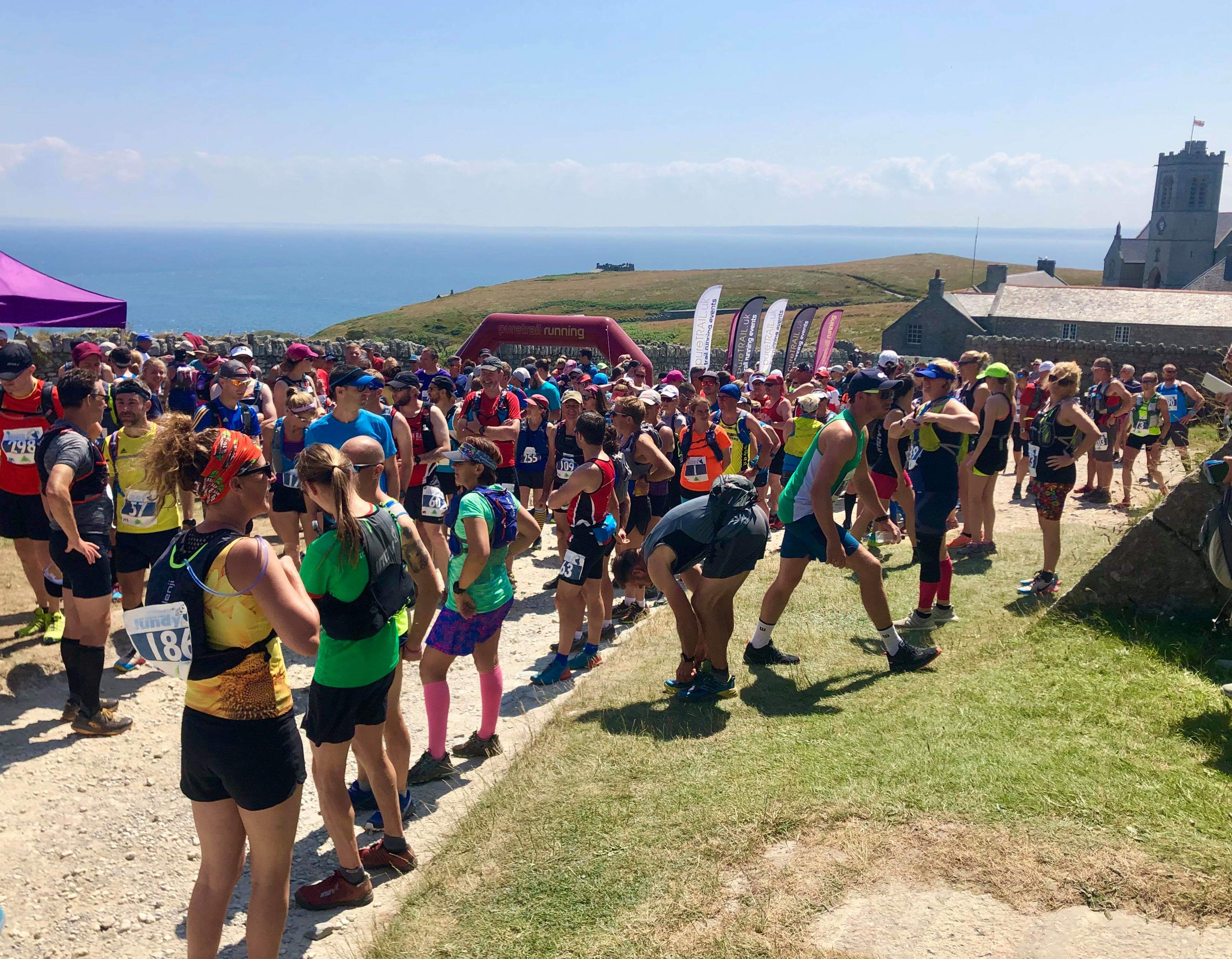 We've all heard of it and most of us know where it is, roughly. But very few have run over it and nobody had ever raced on it......until the inaugural event in July 2018 and subsequently last month on our return.
This is what makes the Lundy Island Race the most unique Trail running experience we have created so far. A half-marathon of pristine, wildlife encrusted tracks tended by the Landmark Trust are open for us to run, walk and crawl. Whichever way you do it, you will visit our fully stocked Aid Station at the bottom of the steps, down at the North lighthouse.... You will traverse the undulating eastern and western clifftops, cling to the precipitous slopes and run along the central spine of the island (as well as a few side tracks). You will definitely discover this beautiful and rugged island in all its glorious entirety, on foot and at your own pace.
Distance was 13.5 miles for 2019 and a similar distance is planned for 2020.
Registration is on the Village Green outside the Marisco Tavern (pub). Here, you will collect your event T-shirt and running number. This is the start and finish of the race and the First Aid Station location. Registration is 10-11am, before the Raceboat arrives.
Every finisher receives the coveted Lundy Island medal.
The race is fully marked, has 3 Aid Stations and the race is marshalled by our experienced PureTrail Crew.
The time limit is 4 hours to complete this half-marathon. There are additional cutoff times at the Aid Stations.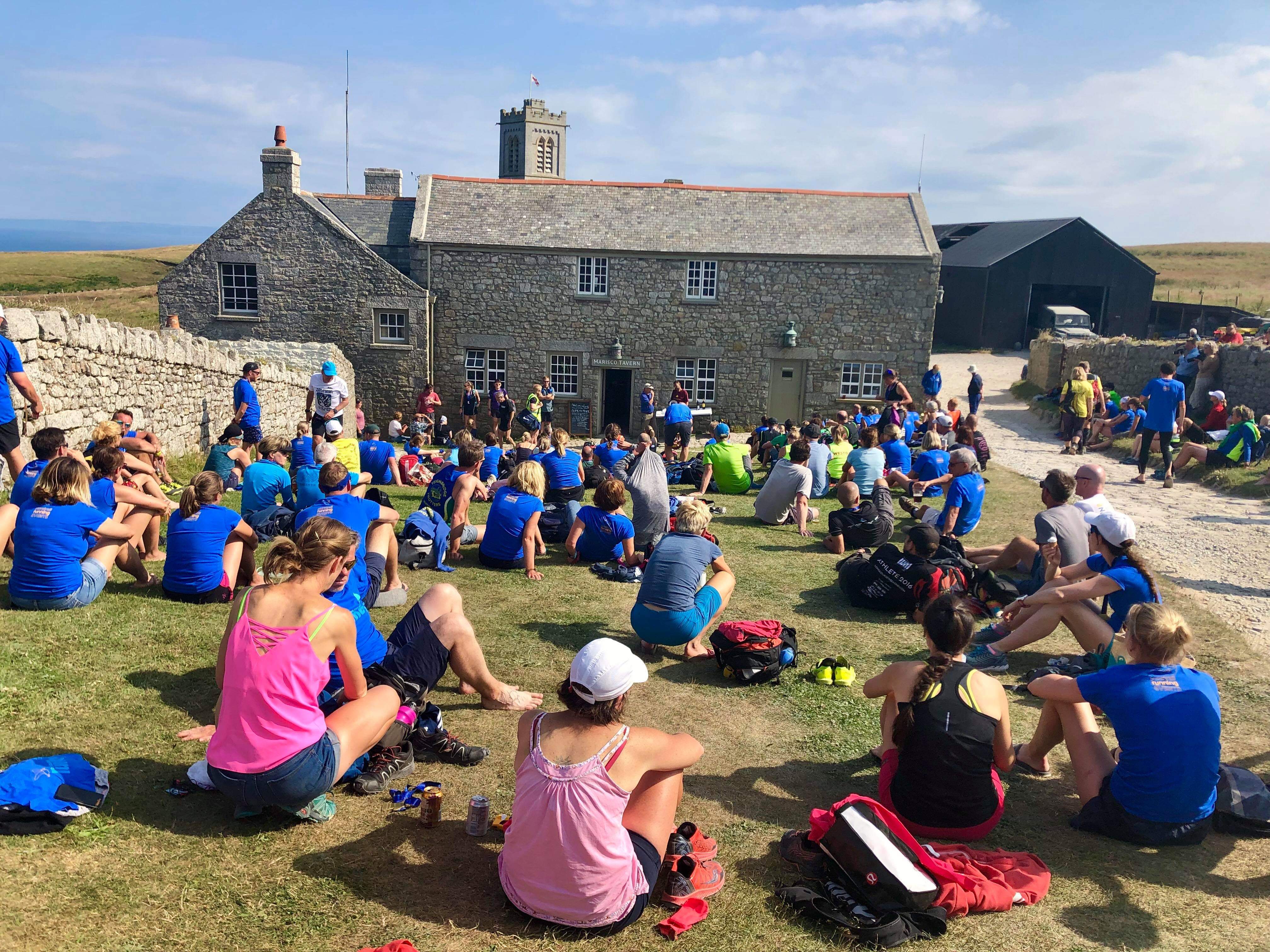 MANDATORY KIT-LIST is required :-
– Capacity to carry 250ml of water (cups will not be provided by pureTrail)
– Whistle
– Trail shoes
– Head cover (buff/cap/hat)
– Waterproof jacket
Failure to bring the required kit-list could result in not starting the race or disqualification. The Race Director's decision is final.
Terms and Conditions - http://www.puretrail.uk/termsandconditions/
Dogs are not allowed on Lundy Island.
For more details contact relating to any aspect of the Lundy Island Race please email admin@puretrail.uk
The race is run under England Athletics rules and Permit is issued by the Trail Running Association.
#thisiswhywerun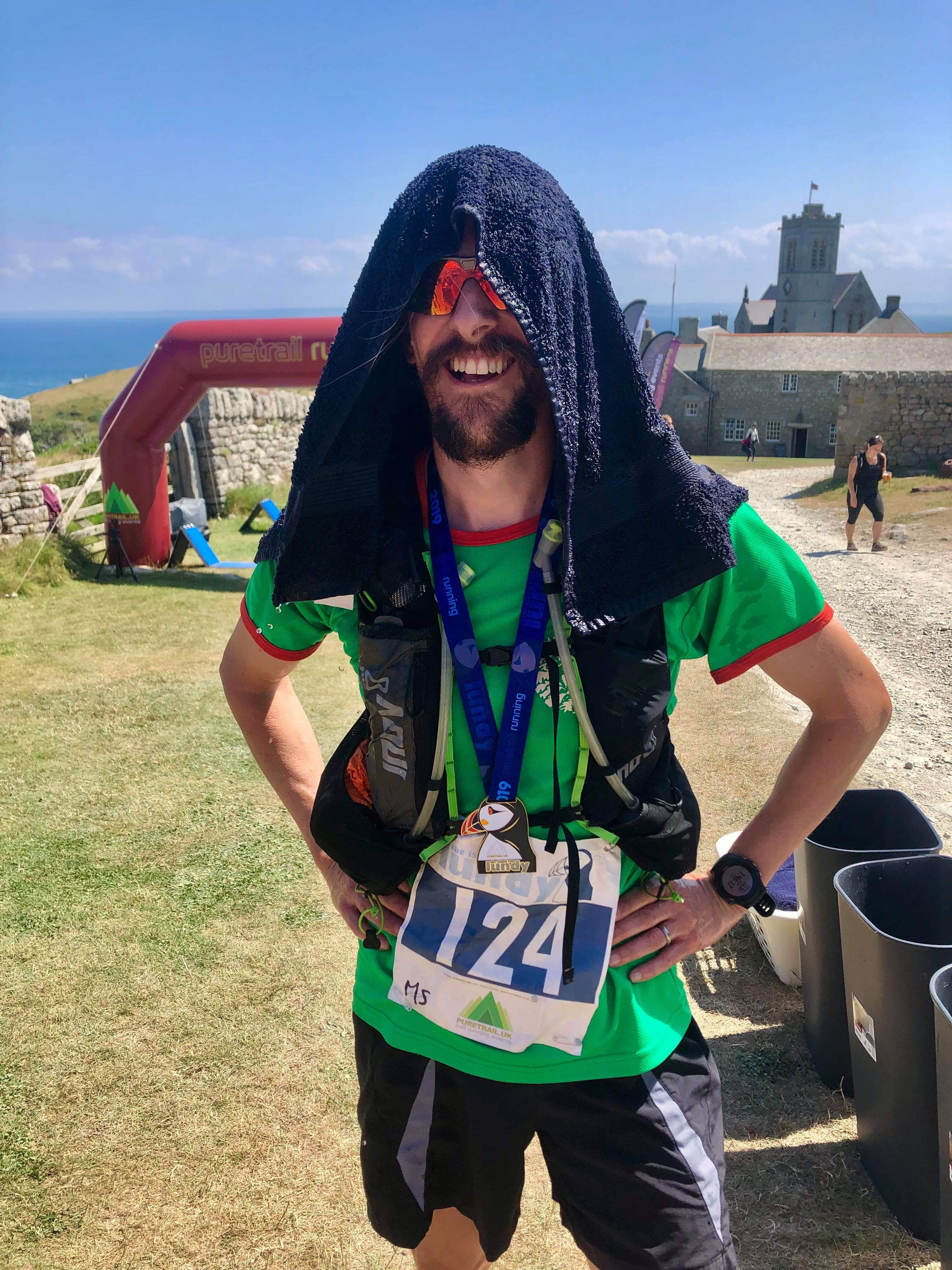 Location
Directions
Lundy Island